Marina Matiss: Among All of the Arts the Forgiveness is One of the Most Important.
Barcelona – November 27, 2020 – How do you get over a bad break up? Some people meditate, others turn to fast food and for singer-songwriter Marina Matiss burning a piano seemed to be the logical choice.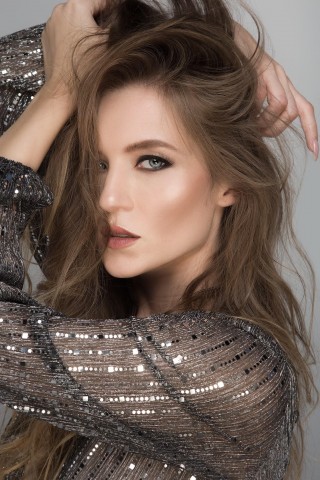 "I wrote this song after an abusive and hurtful relationship and I feel free when I sing it, it's like a crash between the painful past and the relief of letting go. And the burning piano, that's the past going up in flames."
When in doubt burn a piano
The whole idea with the video started with a friend who suggested to burn down a wardrobe with all the old things reminding of the past. But for Marina Matiss the thought of setting her own music on fire felt more like the real deal. "A burning wardrobe by the sea has a nice touch, but I found I wanted to have a burning piano: Earth, water, air, fire and music as the fifth element. And so the piano was set on fire from the inside, as if its' heart was burning. They say fire purifies and I believe it's true."
Nearly arrested
When Covid 19 lockdown restrictions first eased up in July the film crew opted to shoot the music video in Marina Matiss' Spanish hometown Barcelona. However, the shooting seemed to come to a sudden stop when local police arrived.
"We got the shooting permit, but it's not really allowed to burn anything on the beach. So when the police came up we thought we'd be arrested or something. I started explaining that I'm an artist and we were shooting a video clip here but I was interrupted by the police and asked if they could make a photo of the piano because this was the most beautiful thing they'd seen. Later they subscribed to my youtube so I got new fans this way".
Though the fire was real, we actually used a trick that wouldn't let the piano really burn, so the instrument is fine now.
Video Link: https://www.youtube.com/embed/zRa0KI7JP10
Second production with Arthur Pingrey
El Perdón is the second collaboration with Arthur Pingrey who prior produced music for Sting and Sia. This time Matiss started experimenting with harmonies trying to "keep the sound simple and yet complicated in its originality with harmonies".
"I wanted to use a modern beat combined with jazzy harmonies, so we kept piano and strings." Synths were also used to imitate the sound of waves.
"This time it's very personal," says Matiss. "I was trying to capture something invisible, something that wouldn't let me breath for a long time but I managed to give it a form in my music and when you call your demons by their names they disappear."
First song in Spanish
"It's the first song that I wrote in Spanish," says Matiss who is also fluent in English, Russian, Italian and German. "I did not consciously choose to write it in Spanish, but the melody with the lyrics just came to my mind one day." Asked as to why she did not translate it into English Matiss says: "I have no right to change it because it was so true to my feelings and emotional state at the time that I couldn't deform it. And translating it to English would have meant that."
Instagram: https://www.instagram.com/marina_matiss/
Media Contact
Company Name: Marina Matiss
Contact Person: Media Relations
Email: Send Email
Country: Spain
Website: https://www.instagram.com/marina_matiss/