Temptations and monsters in Ozark star's new film
Trevor Long, of the hit Netflix drama, stars in brother Owen Long's new film
Trevor Long, known for his role as Cade Langmore on Netflix drama "Ozark", stars in "Seeds", a confronting new thriller released in select theaters in mid-September.
The film, which premiered at Frightfest in 2018, was picked up for distribution by leading independent film labels Dark Star Pictures and Uncork'd Entertainment.
Long, collaborating here with brother Owen, who directed the film, plays a man combating some pretty powerful demons and unhealthy desires in what's described as a "psycho-sexual fairytale". This is a film that explores the human struggle with right and wrong and the often blurry line that separates love and weakness and a man from a monster. To say it'll spur dinner table talk is an understatement.
The film, written by Steven Weisman and based on an original story by director Long, investigates the idea of damnation, redemption and that there is a presence of order by a governing energy in all things.
"It's a story of temptation and monsters", Long said in a recent online interview. "It goes into some darker places. It kinda really challenges the question of morality, and right and wrong, and the struggles that we have have with our desires and how they manifest themselves. It goes into some uncomfortable places, and I've been billing it as a psycho-sexual fairy-tale, a Shining meets Lolita."
After a night of debauchery spirals out of control, Marcus retreats to his family home along the New England coast. Solitude is disturbed when his brother asks Marcus to look after his estranged nephew and niece. As days pass, solace escapes him; he feels baited by a dark force. Is he losing his mind or has something terrible burrowed deep within him? Incubating. Waiting until the climate is right. Haunted by his deepest fears, Marcus struggles not to succumb as he fights to protect Lily, his beloved niece from a monster that lies in wait.
A preview has been released online for the film ahead of its theatrical (9/13) and DVD/VOD release (9/24) which really sets the tone of "Seeds".
Video Link: https://youtu.be/-6tjfVyH7RE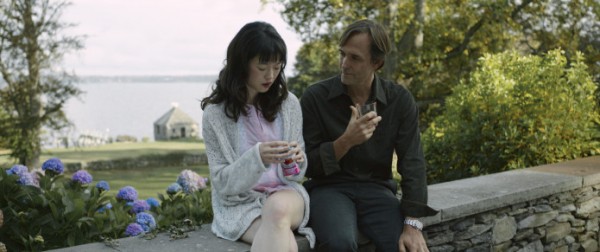 Media Contact
Company Name: OCTOBER COAST PR
Contact Person: Caroline Shane
Email: Send Email
Phone: 0011 +61 3 99996034 ext. 314
City: LOS ANGELES
State: CA
Country: United States
Website: http://www.uncorkedentertainment.com/